Jodi365's motto is: Useful. Classy. Trustworthy. To that end, we have built-in processes and take a number of steps to ensure that profiles here are genuine.
First, we require all users complete a detailed profile questionnaire and verify their mobile phone number before they can review and connect with potential matches.
The comprehensive questionnaire and phone number verification requirement not only facilitate better matching, but also deter riff raff and mischief makers.
We also ask that users provide, for our inspection and not for display:
a government-issued photo ID (passport, driver's license, or Aadhaar card)
a real-time selfie video
college/university diplomas, and
employee ID.
We then manually screen 100% of user profiles, in addition to performing a variety of automated checks, and call users as necessary, in striving to ensure that there are no fake profiles here.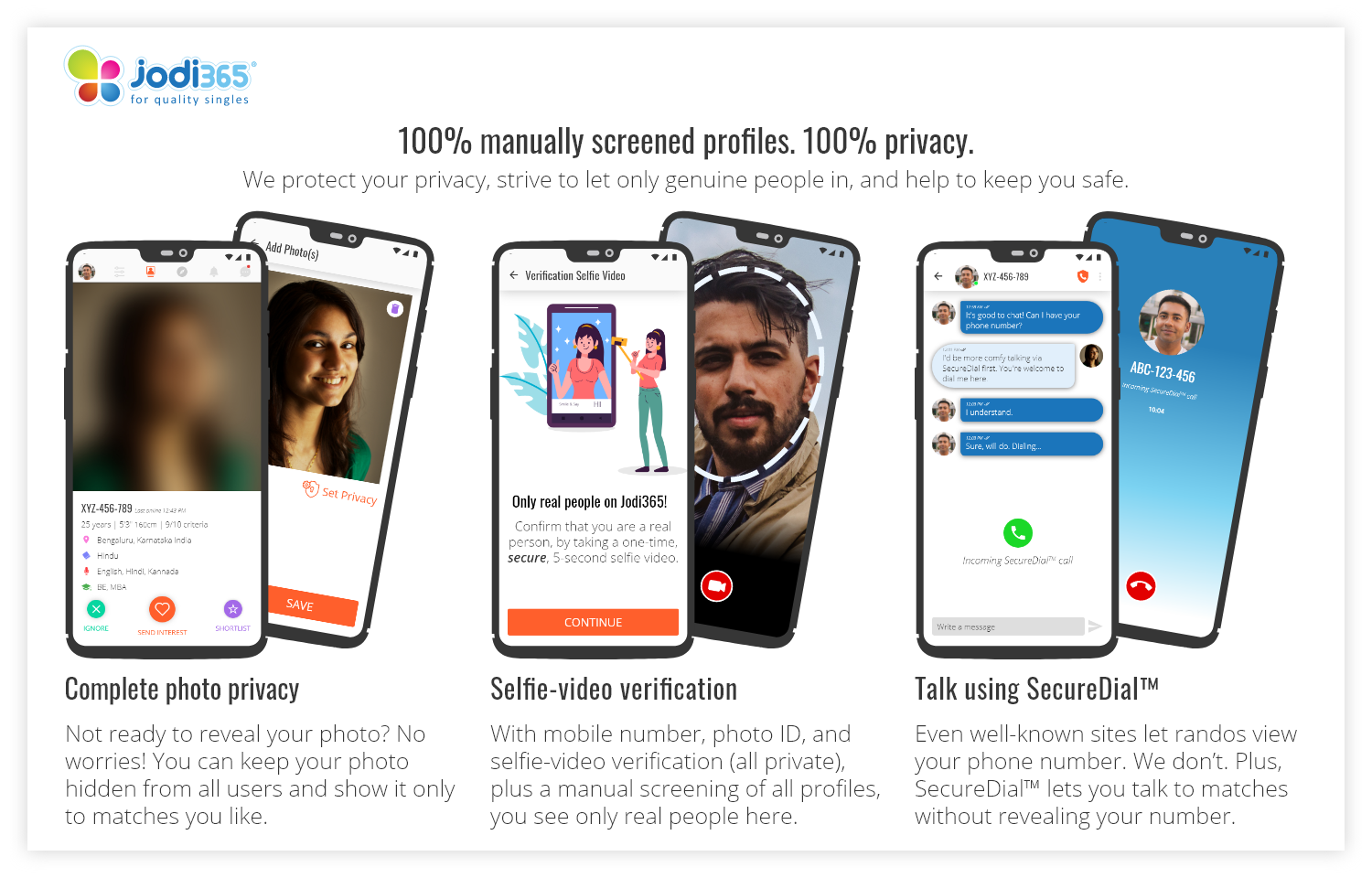 A bad apple may still get through occasionally, but we are confident that you'd be much less likely to come across a rotten apple on Jodi365 than on any other matchmaking platform.
Moreover, we take swift, decisive action on suspicious profiles or behavior reported by our users or when someone does not abide by our Terms of Service, especially our Code of Conduct. (Simply put, do not misrepresent yourself, and conduct yourself honorably in your interactions with other users.)