The general concern over personal safety and security online is a valid one.
Here's Jodi365 approach:
We have strived not to let quality control suffer even as we have grown over the years.
Our thoughtful, in-depth profile questionnaire, consisting of over 80 questions, shows that a user is earnest. (A good fraction of riff-raff weed themselves out, knowing that it's far easier to fish elsewhere, where policing is more lax or even non-existent.) It also facilitates improved matching and helps people get to know potential matches well.
To eliminate any concerns of fake profiles, users on Jodi365 are asked to verify their mobile numbers and provide a government-issued photo ID.
We also manually screen 100% of user profiles and call users as necessary, in striving to ensure that all profiles on the platform are genuine.
We have an additional selfie-video verification step for this precise reason.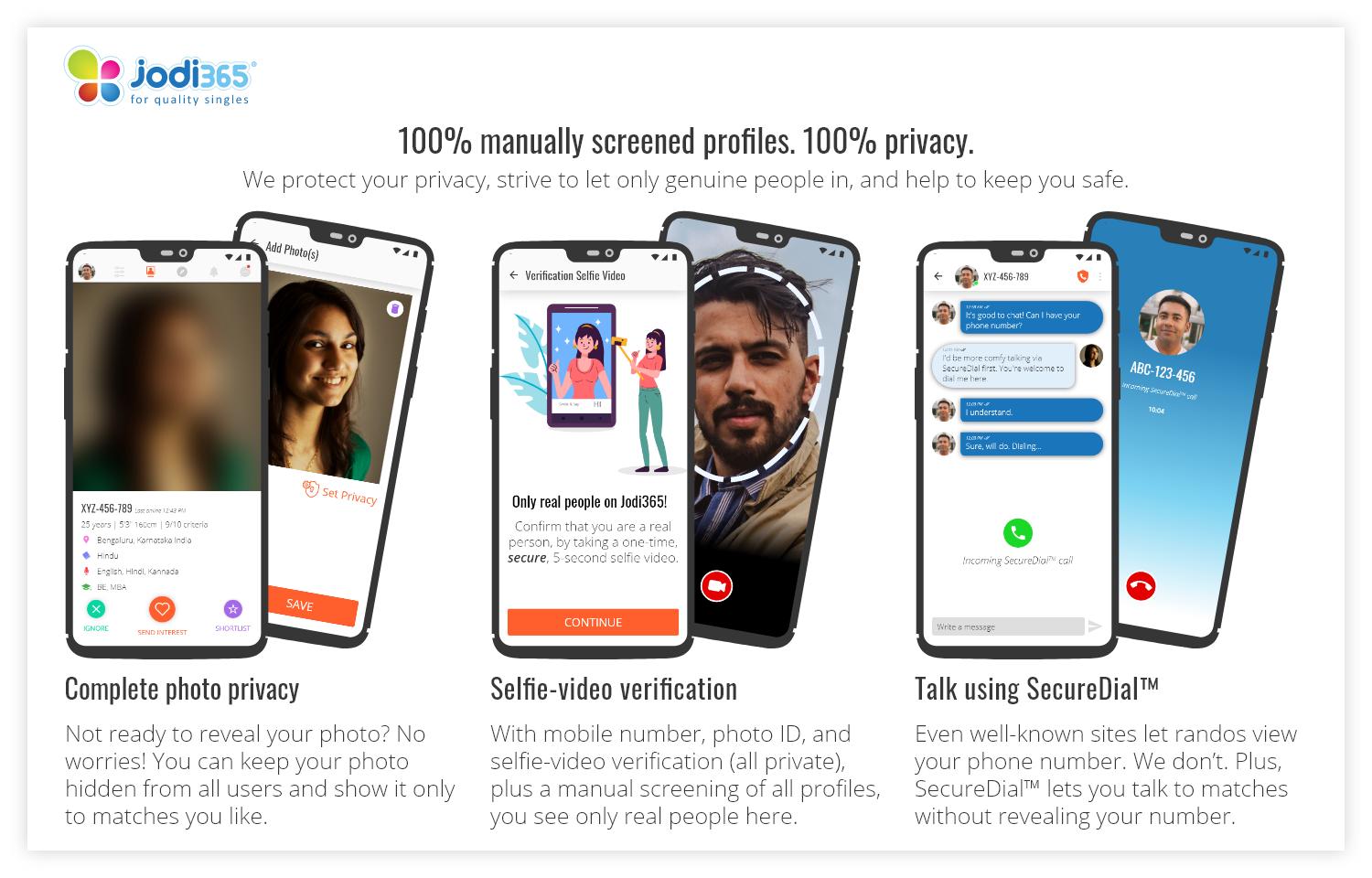 We also consciously draw our users' attention to Safety Tips and give them the opportunity to report a concern over any user's profile.
Finally, we are ruthless when it comes to booting users out should they not abide by our Terms of Service, especially our Code of Conduct.
A bad apple may still get through occasionally, but we are confident that you'd be much less likely to come across a rotten apple on Jodi365 than on any other matchmaking platform.