Unlike even some well-known matrimonial sites, Jodi365 doesn't expose unsuspecting users' names, profiles, and photos to web search engines.
Most other matchmaking sites and apps let even random visitors view users' names, photos, and/or profile summaries as bait, to get them to register. We don't.
We don't even display a user's profile and photos to any registered user. (As we like to say, Jodi365 isn't a shopping catalogue of bio data.)
A user's profile and photos are displayed by default only to registered users with verified phone numbers and who also pass one's match filters.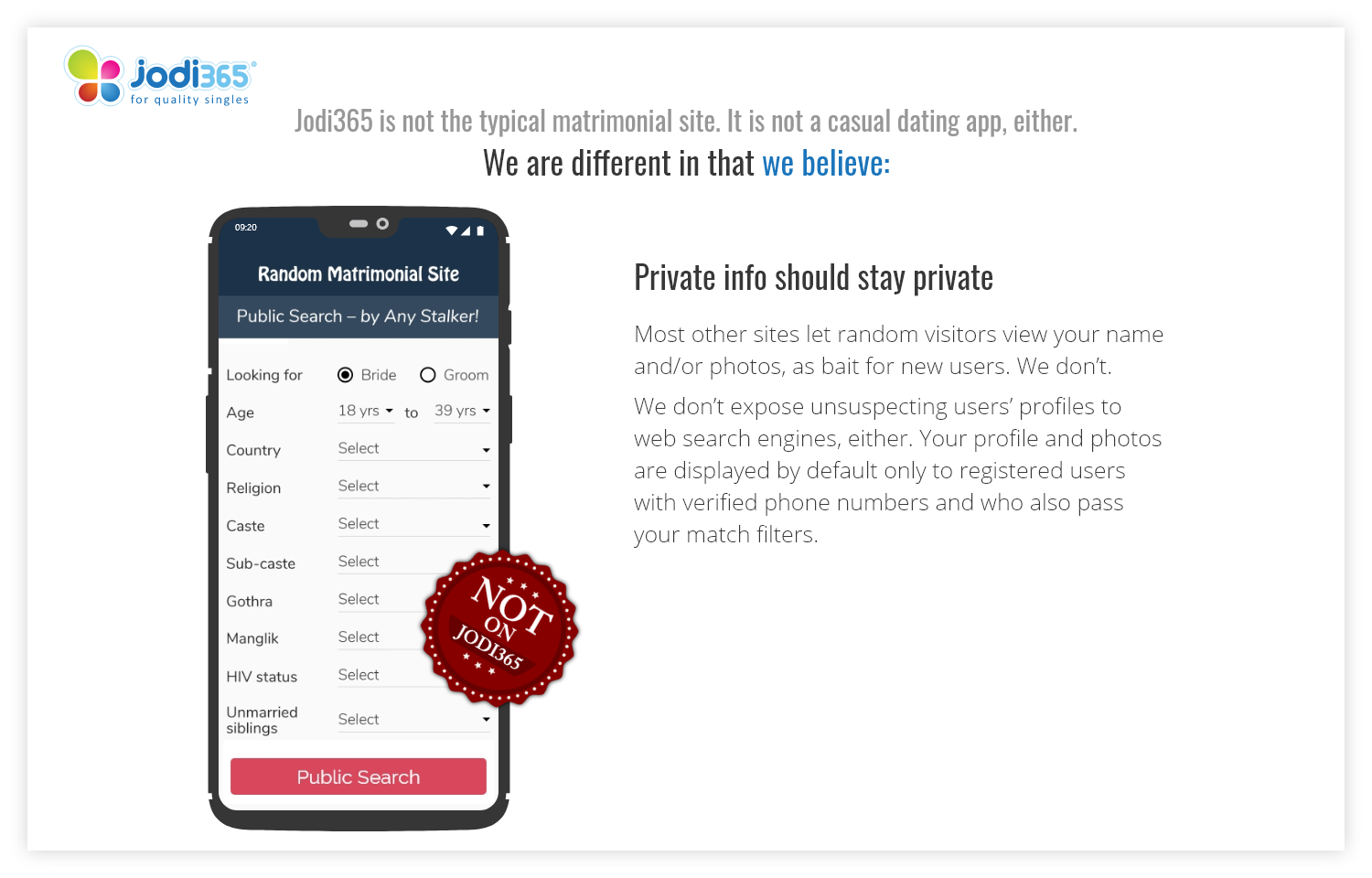 We also offer additional, unmatched privacy safeguards for users' photos and sensitive profile details, allowing users to reveal the information only to select matches.